Ever wonder if you are paying to much to heat and cool your home?
With all the attention being paid to making our world a greener place for our kids and for future generations, a lot of talk has been going on about adding insulation to your home, purchasing higher efficiency heating and cooling equipment or newer windows, etc. Nobody ever stops to ask "Am I doing the right thing for my home?" By simply tightening up a home you may have created another problem much worse than the original problem.
With the help of the Greater Cincinnati Energy Alliance (GCEA) we can come in and do a complete analysis on your home and figure out the best plan of action for your home, such as, which areas you can address to give you the biggest Return On Investment (ROI). If you currently have insulation in your attic but none in the basement, money would be better spent in the basement. A five year old system may not need to be replaced, however, simply sealing and insulating the duct work in areas that are unconditioned, (such as attics and crawl spaces) maybe all that is needed.
With tightening up your home, adding insulation, or replacing doors and windows, we may be able to reduce the size of your heating and cooling equipment. Which in the long run saves you money!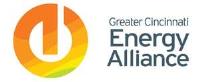 We are an approved contractor for the GCEA